Welcome to Central Pools & Landscapes with a team of real experts in building exclusive modern spaces.
WHY
CHOOSE US?
Landscaping is both science & art, & requires good observation & design skills.
As great landscapers we understand the elements of nature and construction, & blend them accordingly. We modify the visible features of an area of land & include natural elements such as landforms, terrain shape & elevation, or bodies of water in our design.

BUILD YOUR OWN


well-designed living space with us
As well we include human elements such as structures, buildings, fences or other material objects created and/or installed by humans & abstract elements such as the weather and lighting conditions.
With bricking, living elements such as flora or fauna, & the art & craft of growing plants, our goal is to create a beautiful environment within the landscape. Central Landscape was established in Melbourne and has became a prominent provider of landscaping services in Melbourne`s metropolitan areas. The steady growth of our business has been a result of our dedication to servicing our customers with unparalleled professionalism, enthusiasm and reliability. Landscape design and construction are the passions of each of our employees and we treat each garden with the same care as if it was one of our own. It is simple things that make us rise above the rest - on time, professional and trustworthy service so that you can enjoy a hassle free process from start to finish.
Need some great ideas for your landscape?
Want a pool, spa or water feature installed?
Phone 0402 882 047 now for a FREE quote!
We design and construct pools and complete landscape solutions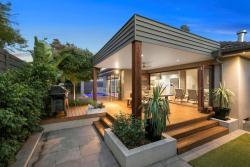 At Central Pools & Landscapes we're dedicated to bringing your outdoor living vision to life. We specialise in transforming outdoor living areas into smart lifestyle spaces that a...
Landscaping